May is Mental Health Awareness Month and this year's theme is: Tools 2 Thrive. What tools and skills have we gained because of the pandemic? Is it appreciation of family and friends? Is it exploring and learning new skills? Is it the value and importance of our own Mental and Physical health? Have we seen a reduction in stigma surrounding Mental Health because of the recognition that we are all connected by the experiences of vulnerability, and the more open we are about such vulnerabilities, the more healing and connection can be had?
Mental Health America (MHA) is a great resource and offers toolkits to help adapt after trauma and stress. These practical tools improve our (and our patients) mental health and increase resiliency regardless of the situation.  MHA also offers suggestions on ways to get out of thinking traps, self-care tips, and so much more. And our Behavioral Health Specialist work closely with your doctors and can help facilitate needs such as – providing resources, and helping with referrals for Mental Health care.
Our Behavioral Health Specialists have also provided a Mental & Physical Health Challenges article, along with information and links to resources on Mental Health Conditions that may help when discussing symptoms with your doctor.  And because we are currently navigating our way through a Pandemic that has left a worldwide trail of devastation, our we have posted a few Resources that are COVID-19-Specific.
Click the link below and just fill in a couple questions.  Once the form is submitted, you will have access to the toolkit. Discuss with your doctor at your next visit!
Click the links below to download forms related to
Prioritizing Self-Care and Processing Trauma and Stress.
Mental Health and Physical Health Challenges:
If you're dealing with a chronic condition
When chronic illness and disability make it hard for you to get around, social isolation can creep up on you. You might feel that your old friends aren't as supportive as they once were, and you're spending more time alone than you would like. Here is helpful information: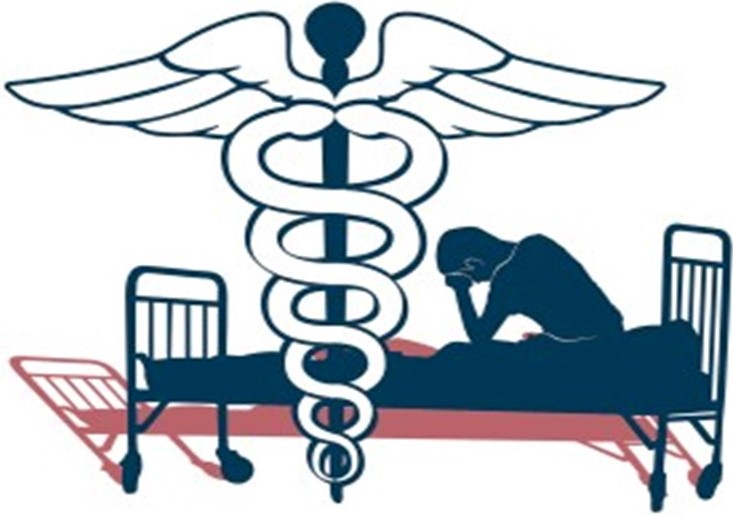 Loneliness can negatively affect health so it becomes a loop of emotional and physical negativity.
JCDR – Loneliness, Mental health, Physical health
One way to break the cycle is to actively work on expanding your network of friends. You can start with people who also have physical health challenges. Search for mutually supportive relationships where you can share ideas on how to overcome loneliness and isolation.
This article has a lot of great resources surrounding loneliness:
How to Deal with Loneliness: Support and Resources (healthline.com)
Here are also some places to connect and other resources you can try out right now:
The Rare Disease United Foundation provides a list of Facebook Groups by state to help people with rare diseases share information and events at a local level.
Healing Well provides a host of forums by condition. Join a community and find out what works for others in a similar situation.
The Agency for Healthcare Research and Quality (AHRQ) provides a list of resources for a variety of chronic diseases and conditions.
But You Don't Look Sick is on a mission to help people with chronic illness or disability to feel less alone and live their lives to the fullest.
Programs 4 People is a program of the Invisible Disabilities Association. The comprehensive resource page includes a multitude of issues relating to chronic health conditions.
Anxiety:
Stress Management:
Depression:
Covid 19 Pandemic:
Are you in crisis?
Disaster Distress Helpline
Call 1-800-985-5990 or text TalkWithUs to 66746 to connect with a trained crisis counselor.
Crisis Text Line
Text with a trained Crisis Counselor. Also available in the UK and Canada.
National Suicide Prevention Lifeline
If you're feeling suicidal, please call 1-800-273-TALK (8255).
National Domestic Violence Hotline
Isolated at home in an abusive situation and need help? Call 1-800-799-7233
Please don't forget that your Alliance Health Behavioral Health staff are here to offer a listening ear, strategies to help cope with uncertainty, and provide resources. The first step of reaching out may feel uncomfortable, but we are all learning how to manage discomfort and WE WANT TO HELP,
So just give us a call ?